Well, what to say about myself? I have the gift of gab and I rarely make things brief, so here goes:
My name is Melissa. I'm the face behind Lulu & Sweet Pea.
I'm 28 years old.
Shayne is a tattoo artist (a very good one) & we are both what you would consider "heavily tattooed."
People are probably afraid of our appearance but we are pretty much nice, normal people.
We don't worship the devil or dress in "goth" clothes or anything like that (lol).
We are very very quiet, low key, private people who stick to ourselves most of the time.
I don't smoke or drink.
I don't party or go to bars.
We raise our children ourselves without the help of family & we haven't had a babysitter in probably 2 years (we could use a date!).
We are pretty much homebodies and we love to just hang out at home.
One of our favorite things is to get in bed with a bunch of junkfood & watch Food Network til 2am.
I am a huge clean freak. My house is pretty much always spotless...I don't let dishes or laundry pile up ever.
I don't like clutter. I'm the opposite of a hoarder.
I love decorating my house, & I get a kick out of making things myself.
I've been to beauty school twice, the 1st time to be a nail tech, & the 2nd time to be a hairstylist.
After school I had my second baby & I've never actually done anything with my schooling. I like being home.
I worked for Lancome Cosmetics last year & it was the funnest job I ever had.
I realized I really love doing makeup & if I ever had to work again I'd love to do that.
My kids are the cutest, smartest, sweetest kids in the world, & no, I'm not biased at all.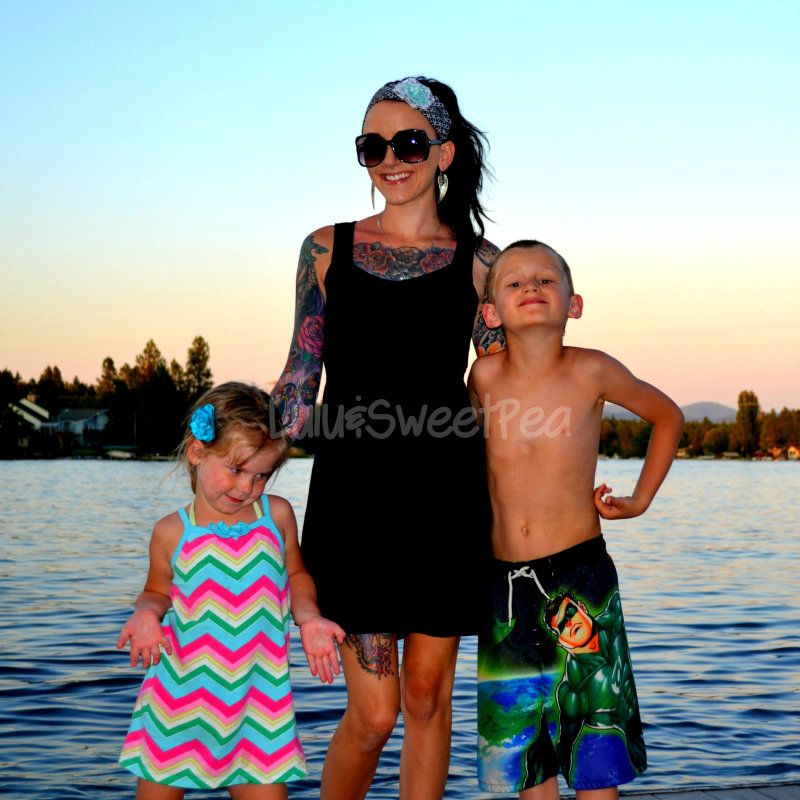 Ayden is an artist. He gets that from his dad. He can draw better than I can! He is also really good at video games, he loves to read & write, and he's a great big brother to his sister.
Lily is a princess & an all around girly-girl. She is obsessed with all the Disney Princesses & she actually thinks she will turn into a mermaid when she grows up. She's been a mommy's girl but I'm starting to lose her to Shayne and while it makes me sad, it's also adorable to see her with her daddy.
I don't have a ton of friends, but the few who have stuck around are amazing & I love them.
When I was younger I thought having a social life and tons of friends was important.
Now I realize I'd much rather be home with my kids and husband and have close friends a phone call away.
I don't have time or energy for needy friendships & all of my good friends live at least 2-6 hours away.
I do miss & love them dearly, and we see each other on occasion. But we all have stuff going on & are at different points in our lives.
I love to read, and I love my Barnes and Noble Nook from my husband!
I love nerdy books like Twilight & Harry Potter.
See? Yes, I am definitely a fan of HP.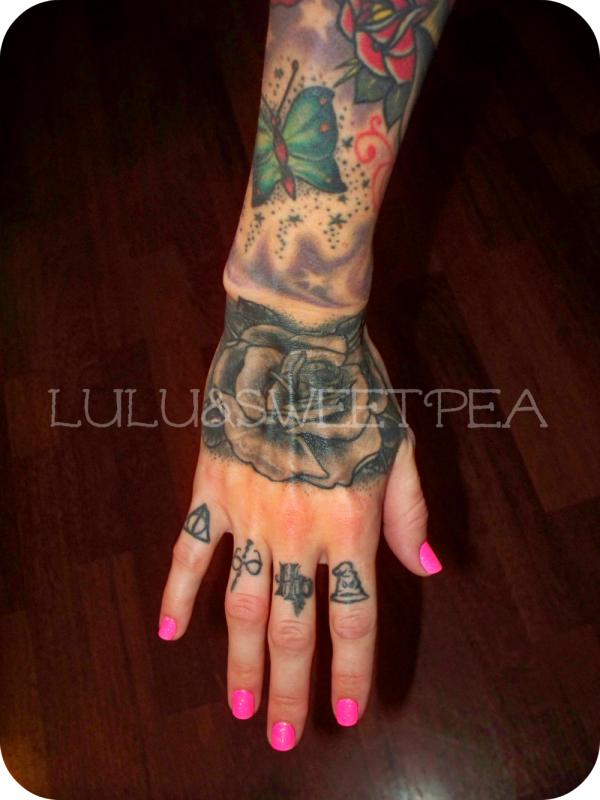 Mock me if you'd like, but I read for
fun
, not just learning.
I don't think I'm all that fashionable. I wear a lot of black.
I don't spend money on expensive clothes or shoes. I love Forever 21, Target, Payless, etc, & I think spending $500 on a purse is stupid. My purse is cute & it was $15 at Target (on clearance from $40! ha!)
I would rather spoil my kids with toys and take them out to movies & lunch dates than waste it on over priced crap for myself.
Accessories are a must for me! Big earrings, necklaces, rings, scarves, etc.
Beauty products are my weakness...hair stuff, skin care, nail polish, and makeup is where most of my extra spending money goes.