You might remember me mentioning a few times before that when I got to 75 followers I'd do a giveaway. Well, I hit that number just last week. And what's even cooler than
that
is that in the 2 weeks it's taken me to get my crap together & actually
do
a giveaway for you guys, the number has gone up. I'm at
107
right now! Wow. Seriously it's crazy. I'm so happy to have so many new followers and I hope you are loving my blog as it grows.
As promised, time for a giveaway! It's going to start on
Monday July 16th.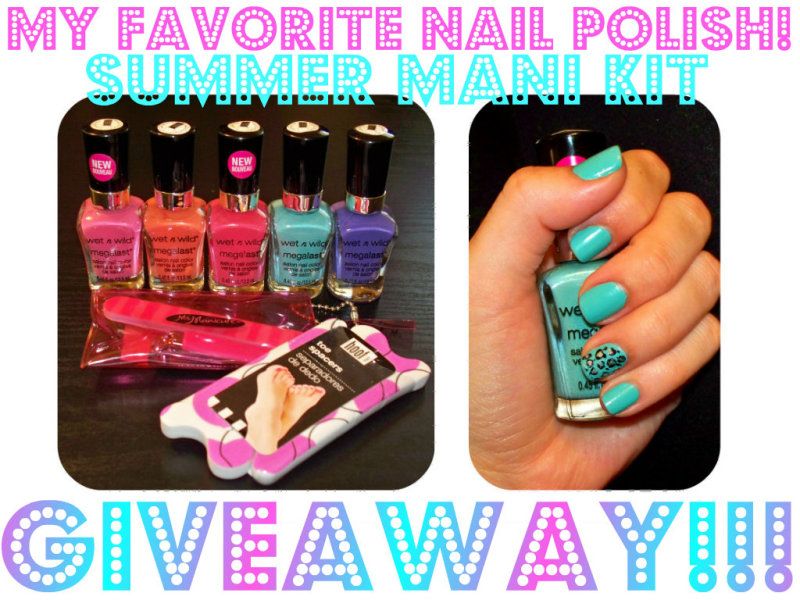 This is the polish I used and loved for my
Teal Leopard Mani
I talked about
here
. This nail polish is seriously the
best
stuff I've ever used. It lasted 5 days and was completely chip free. No joke! I want to give it away to one of my readers so you can get your own perfect mani. The winner will get this little kit of 5 summery nail colors (including the one I used for the teal mani), some pedicure toe spacers, and a travel size nail clipper and file set for your purse. You'll have some great looking nails with this cute little must have kit!
So, why wait until Monday? Because on Monday you will

TWO

chances to win this prize and also enter to win a bunch of other great prizes over at my friend Amber's blog, My Three Bittles. I'll be doing my giveaway here and
I'll also be giving away another kit over there as part of Amber's big group giveaway. You can enter my giveaway here and then hop over to My Three Bittles and enter to win another Summer Mani Kit & a bunch of other great prizes from some of my favorite blogs. It's going to be so fun!
Are you excited? I am and I'm not even winning anything.
Check back Monday morning for your chance to enter!!! Have a great weekend.